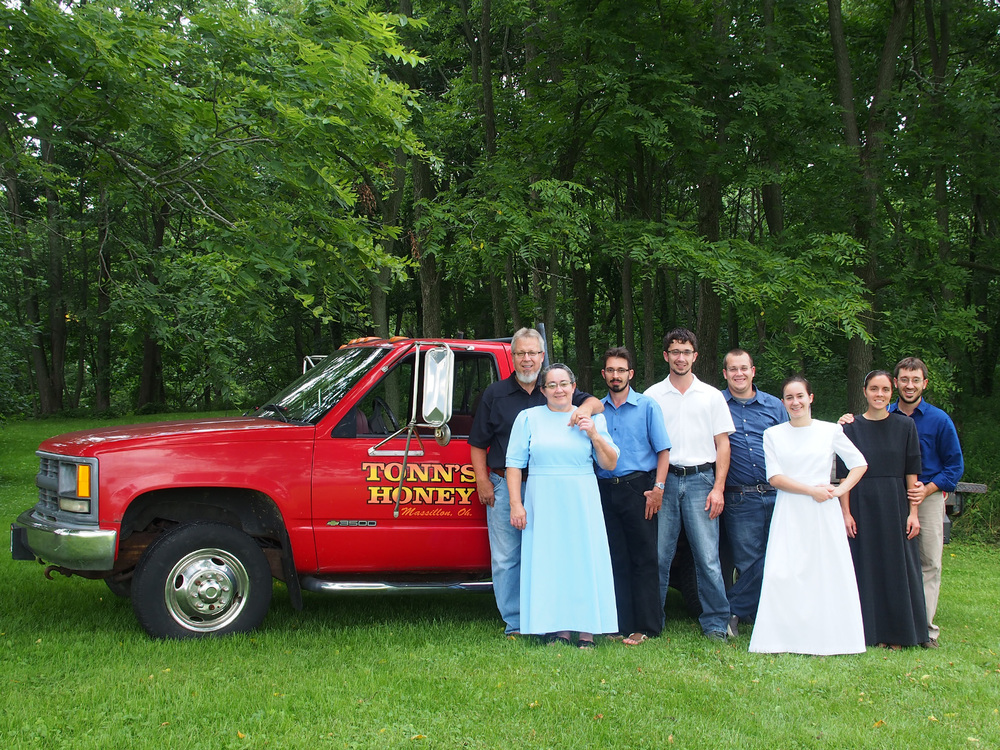 The Story of Tonn's Honey.
In 1976, the Tonn family created their own brand of honey, and for 31 years, successfully retailed their high-quality honey to markets, bakeries, and wholesale distributors. In 2007, Phillip Beachy and his family took up the reins of Tonn's Honey, and moved the business from Massillon, OH to Walnut Creek, OH. Ever since, Phillip and his family have continued the tradition of sourcing and packaging the highest quality honey available.
Living in the heart of Ohio's Amish Country — Holmes County — the Beachy family believe in a simple, genuine lifestyle, and apply the same values to their business. Tonn's Honey still sources their honey regionally across the United States, and continues to improve and develop their product lines today.