At midnight of Tuesday, June 14, 2022, strong winds ripped off half of the roof of Tonn's Honey!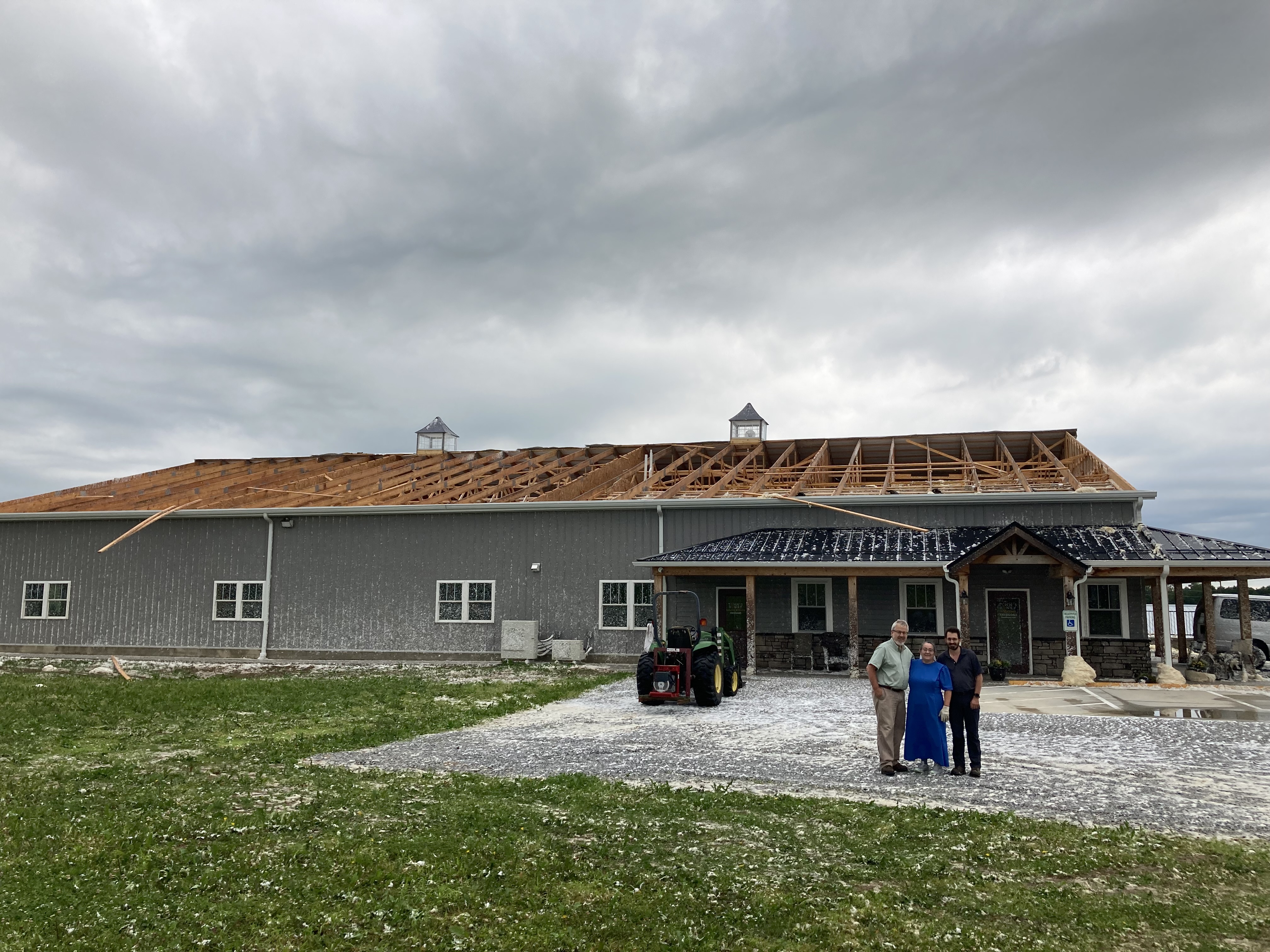 Insulation from underneath the roof scattered and covered every surface in the near vicinity. It even wrapped around our vehicle tires. The majority of the metal roof bent around a roadside telephone pole, and other pieces scattered across the fields.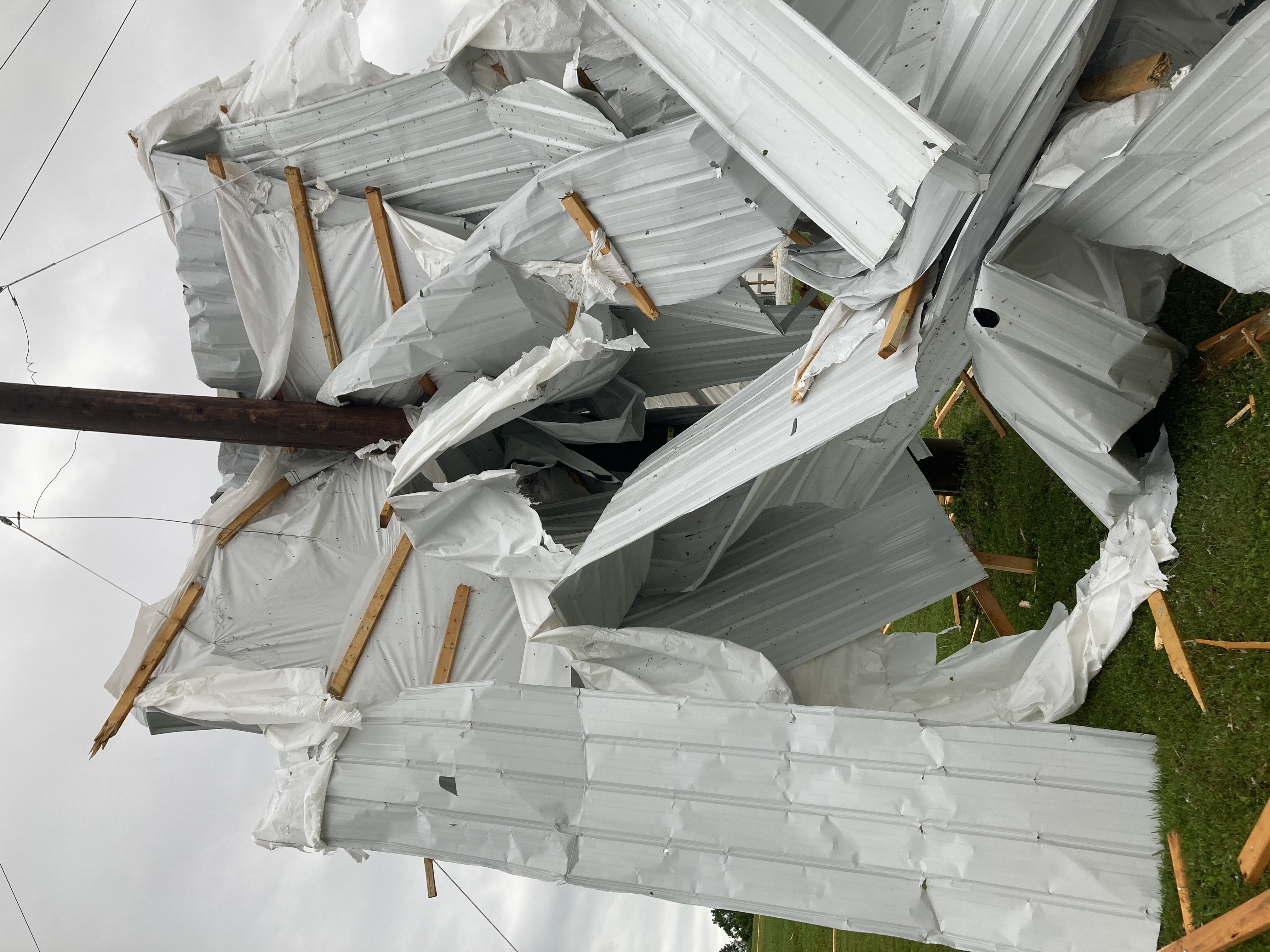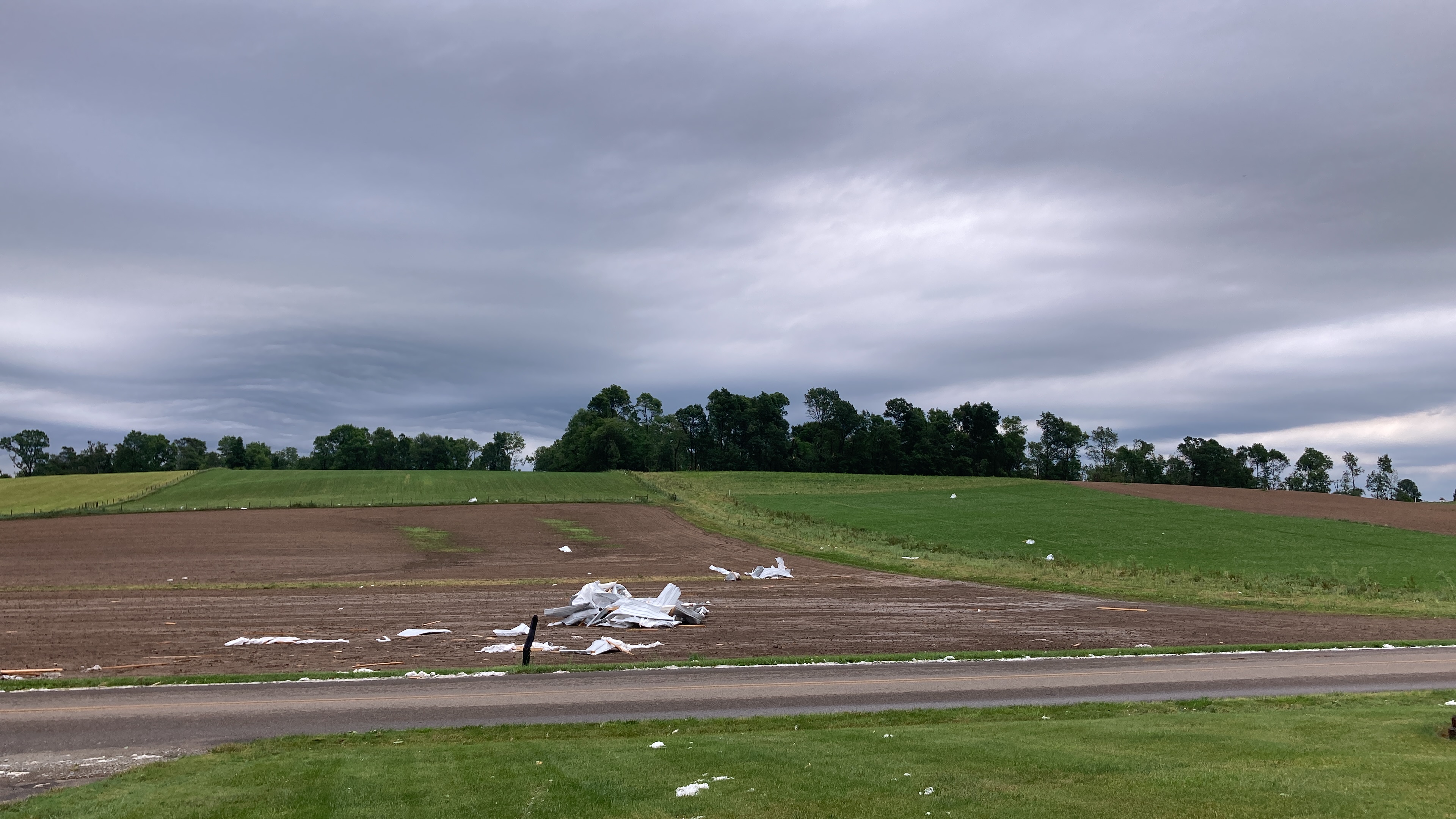 Our personal property next door also suffered damage. Several trees were uprooted, and large limbs snapped off.
Our family was up through the night, assessing damage, placing buckets underneath ceiling drips, and moving finished product to the covered side of the building. We laid down again to wait for sunrise, but no one slept. In the morning, we started making phone calls to check on our friends and contact our builder. Before we had a chance to stop for breakfast, people had showed up and started picking up debris. Our contractor ordered metal roofing, and soon his crew had come up with a plan.
About 25 of our church family showed up to help. The work included mopping floors, picking up debris scattered across the fields, sawing trees, moving piles of wood, and power washing the insulation off the side of the building. Some friends hunted for a grocery store that was open to find food to feed us, since electricity was off almost everywhere.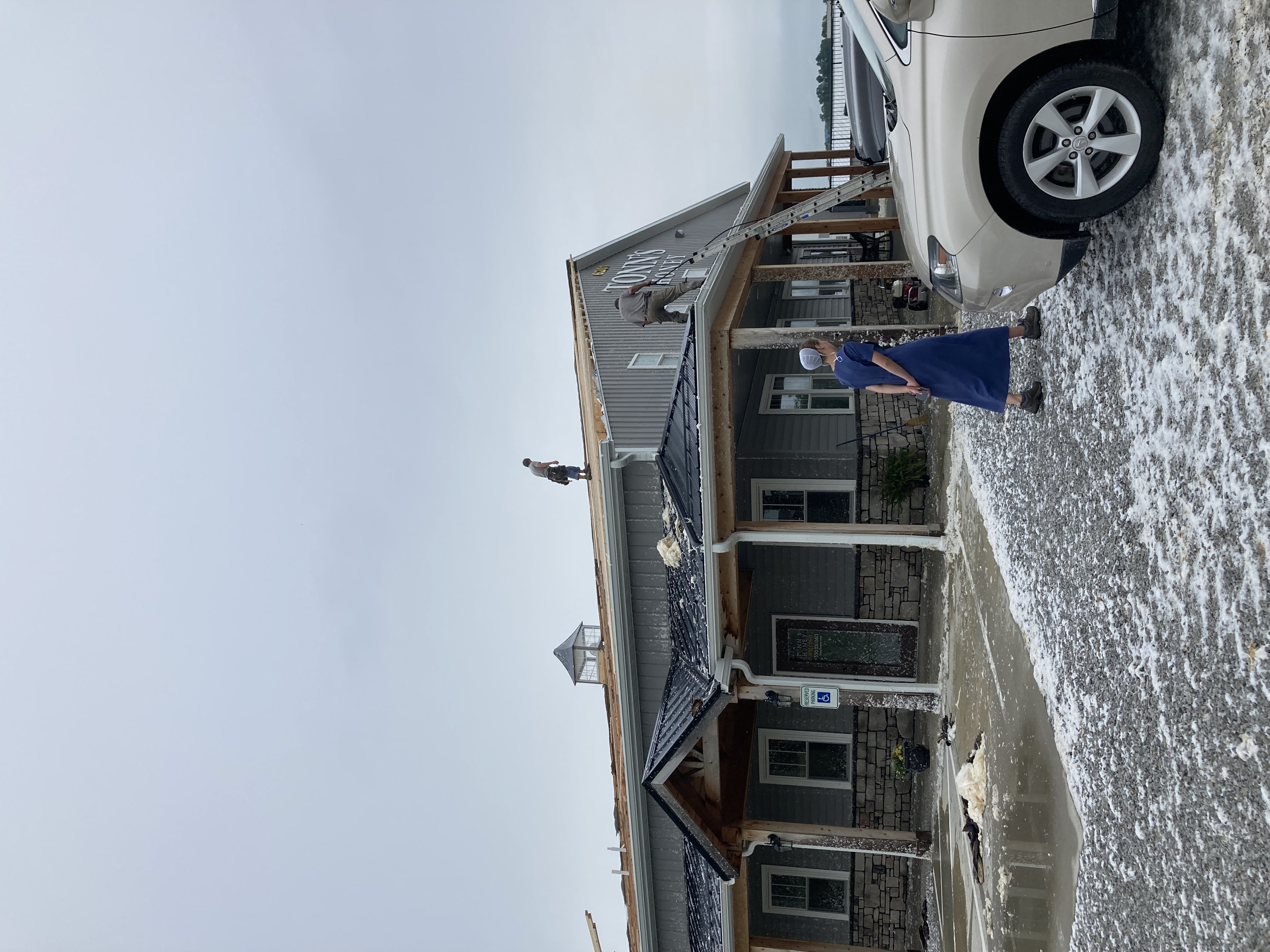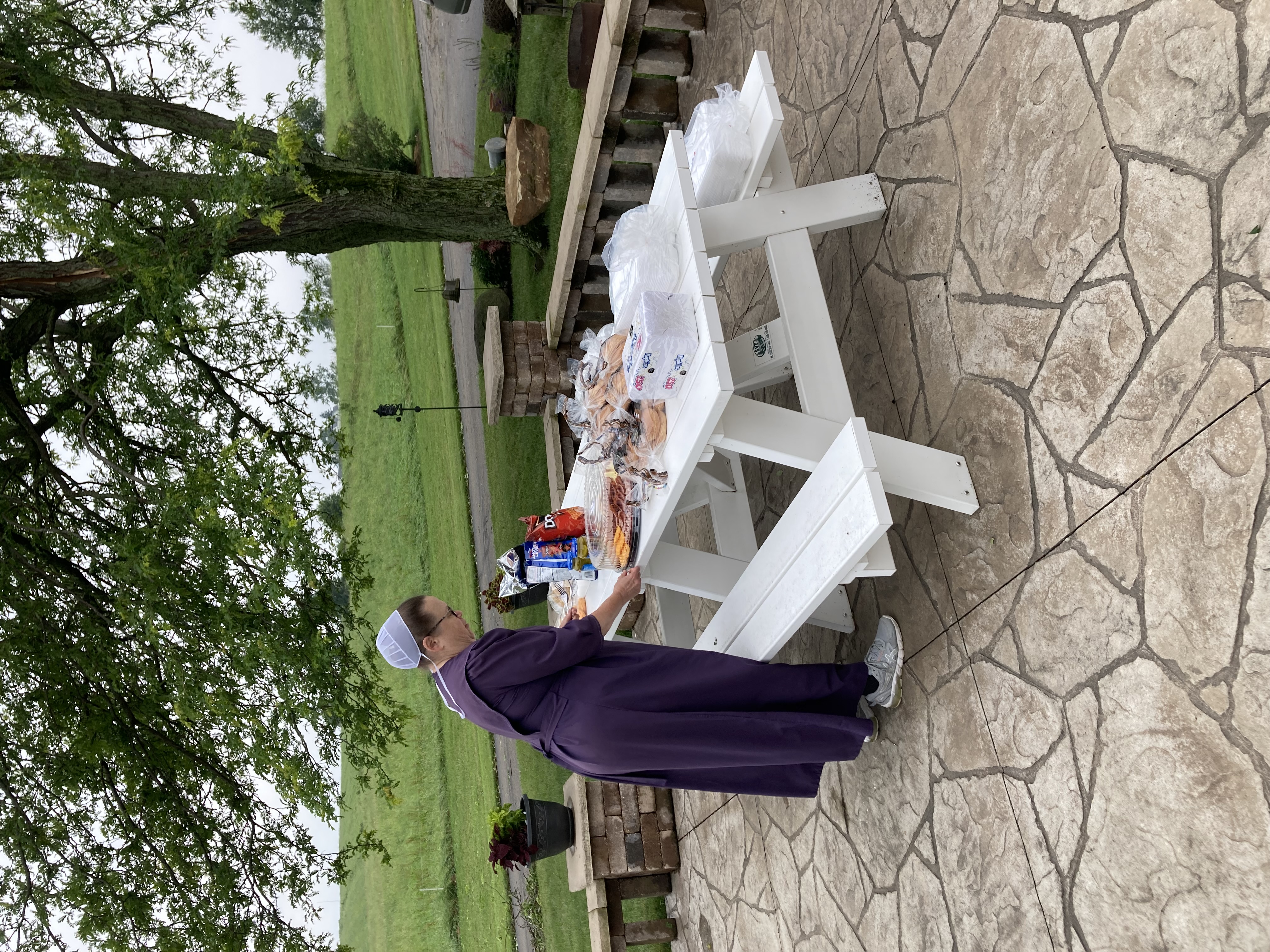 We are so grateful for how the Lord has blessed us. He spared us from a lot more damage, and surrounded us with a community of caring friends and neighbors.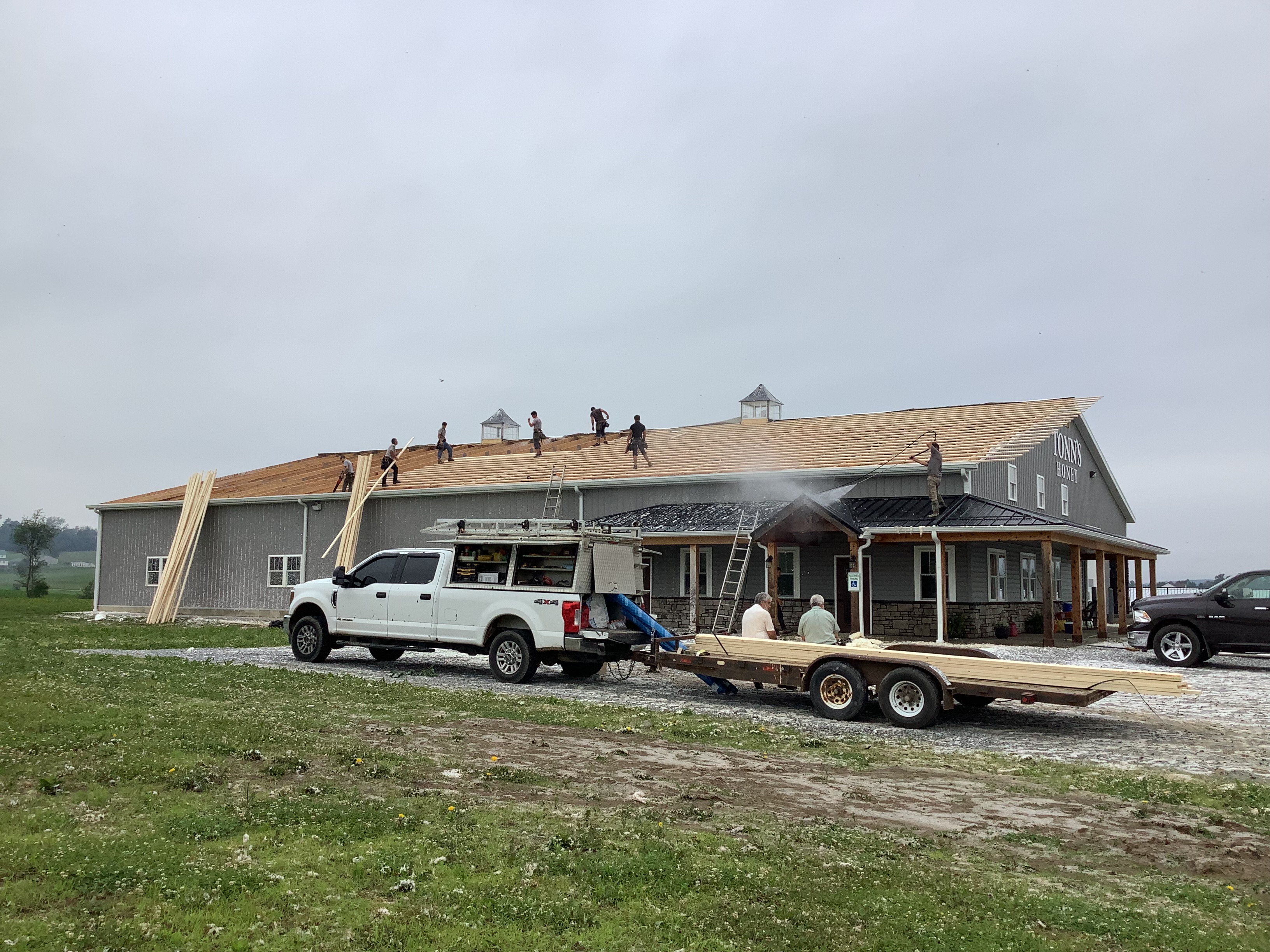 The construction crew worked all day to prepare the roof, and when the metal arrived at 5pm, they went at it in a hurry!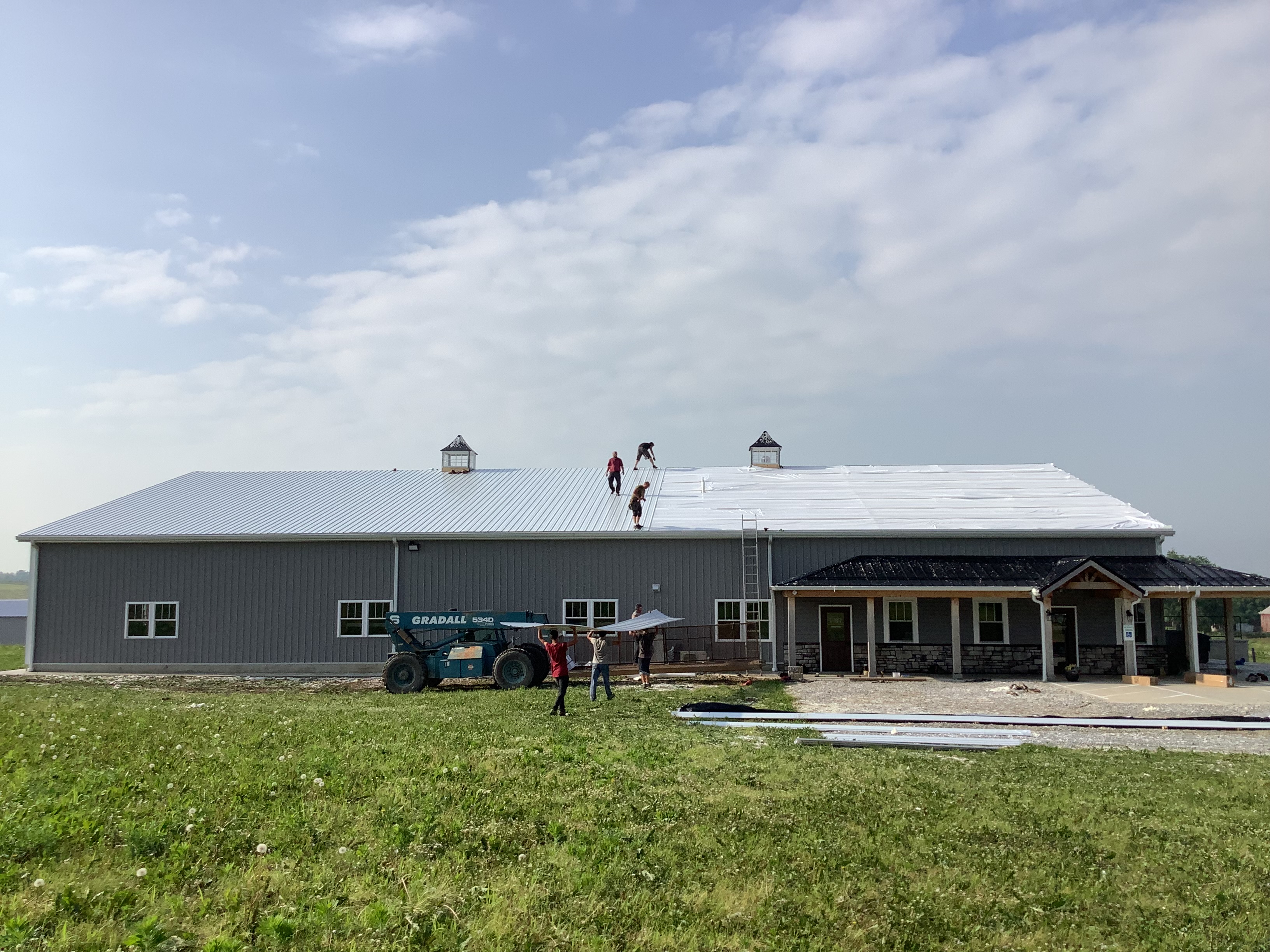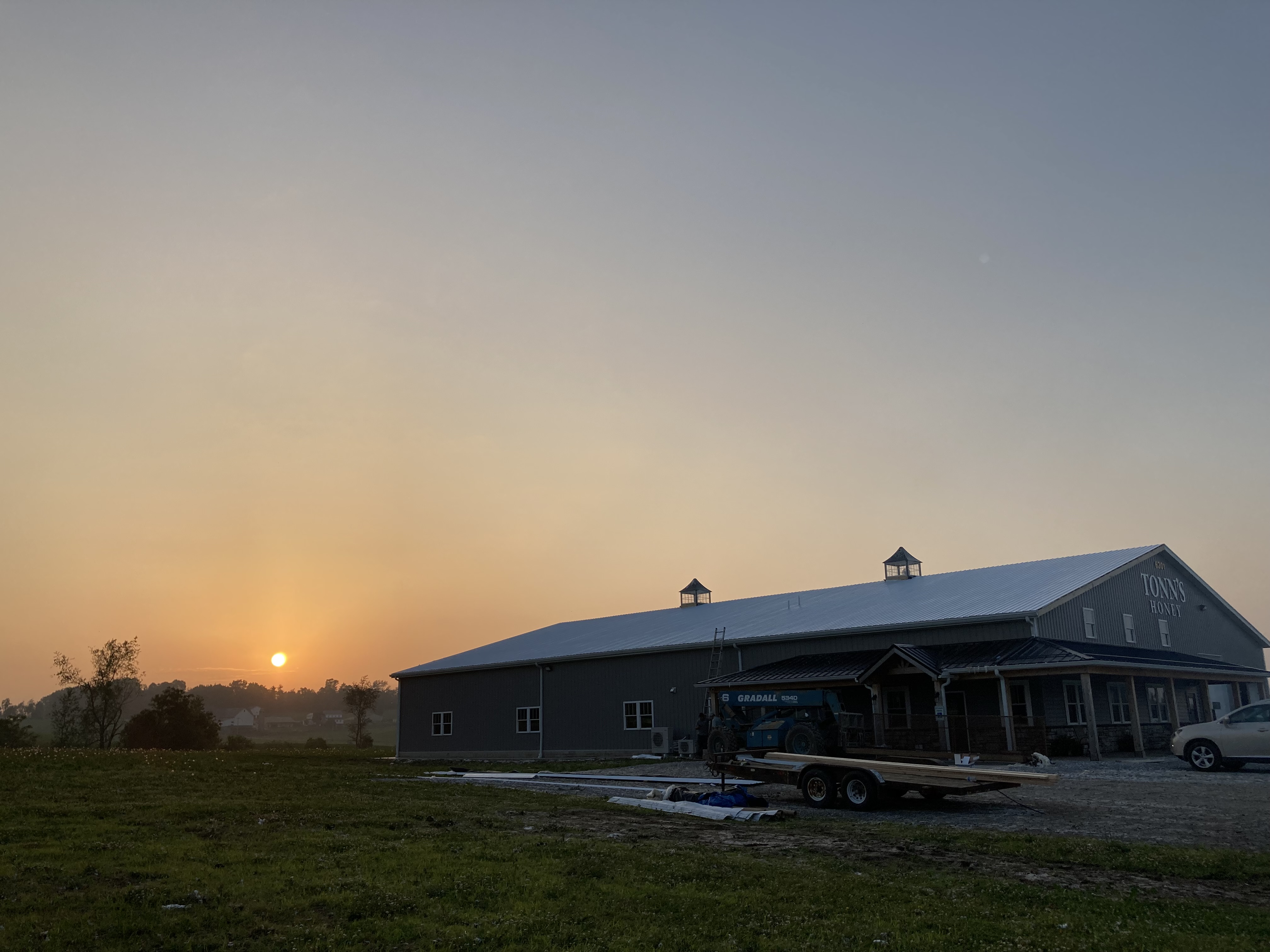 And by nightfall, they had finished the project! There is still some internal water damage that needs to be addressed, but we are thankful for the shelter!
Our inventory is all mixed up, and our production schedule is paused for right now. The retail store is temporarily closed until all the water damage can be addressed. Thankfully we are still able to ship orders! If your order was delayed, we are so sorry for any inconvenience. Hopefully we can be fully up and running again soon! Thank you all for your support and patience!